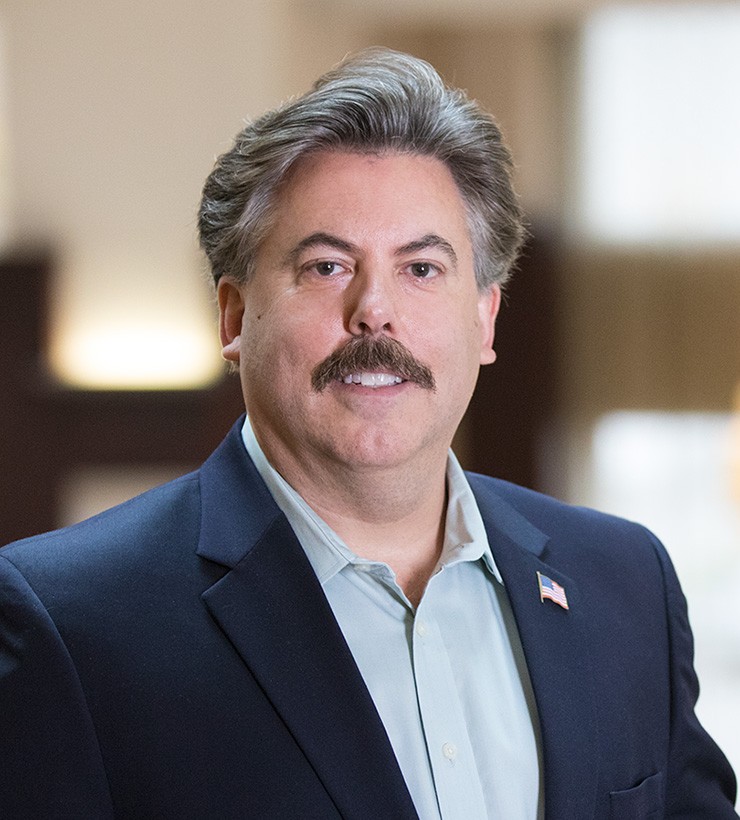 Contact Alan
Alan Ratliff has more than 25 years of experience in client service and was StoneTurn's first lateral partner, opening the firm's Houston office in 2005. Alan advises attorneys and their clients on the economic-related, accounting and valuation issues in disputes and investigations, as well as in various transactions including the valuation, commercialization, and licensing of intellectual assets.
Alan has consistently been recognized as one of the two dozen most "Highly Recommended" economic experts based on client and peer surveys in IAM's Patent 1000. According to IAM's 2016 through 2018 surveys, clients recognize Alan as a "forward thinking expert who is superb at providing detailed reports and testifying. The smart, organized and incredibly effective StoneTurn pro has one of the more diverse backgrounds among the economic experts appearing in the IAM Patent 1000," and has "superb knowledge and skills…knows the commercial value of intellectual property and how to measure it precisely. A former lawyer, he also understands how evidence needs to be developed to satisfy legal criteria in patent disputes; he works fluently with legal professionals and drafts logical, well-structured reports. In a recent infringement case, client ISOLA was awarded the exact damages" to which he testified in Court.  As a "forensic accounting, economics and valuation expert" who "prepares five-star expert reports and, moreover, is phenomenally good in court…he lays out his logic early and is very confident, meaning he holds up superbly under tough cross-examination,…knows how to present damages arguments in a rational way that lay people can understand and…resonates with juries." Alan is also an AV Preeminent-rated attorney by Martindale Hubble.
Over the course of his career, Alan's client service experience has included stints in public accounting's "Big Eight;" as a law clerk to a U.S. Court of Appeals judge; an attorney in an NLJ top 20 law firm; and now, for almost 20 years, as a financial forensic consultant and expert witness. Alan has conducted accounting investigations, served as a court-appointed special master and arbitrator, and as a party-appointed contractual auditor. He has also served as a testifying expert witness at 50 trials and arbitrations for both plaintiffs and defendants in disputes ranging from M&A transactions to patent infringement, breach of international contracts to breach of fiduciary duty, misappropriation and fraud, and toxic torts to business torts, among other complex commercial disputes.
As a multi-disciplinary professional who has served clients across more than two dozen major industries, he brings a unique and comprehensive approach to solving clients' problems. Among other things, Alan has served as a special master in an international contract dispute involving billions of dollars in sales in nine countries to which he and a team of 20 traveled over a six-month period. His work resulted in a 1,000-page report that was ultimately accepted without objection by both parties and the Court. He served as a sole arbitrator and co-arbitrator in disputes involving M&A transactions, intellectual property and exclusive supply contracts, conducted domestic and international license and royalty audits, negotiated and supported the negotiation of license agreements and settlement agreements, advised counsel on FTC reverse payment, federal court antitrust, and state court monopsony disputes, and served clients in wide-ranging complex commercial disputes, including individuals and universities, as well as dozens of Fortune 500 companies working with more than 50 NLJ250 law firms.