StoneTurn is pleased to announce that Partners Alan Ratliff and Ambreen Salters have again been recognized for their outstanding work across intellectual property (IP) in the IAM Patent 1000: The World's Leading Patent Professionals for 2023.
StoneTurn's Intellectual Property Partners possess experience in providing a range of expert testimony, litigation support and transactional services—from damages expertise to royalty compliance and IP valuation matters.
Every year for nearly a decade, the IAM Patent 1000 identifies the top patent professionals in key jurisdictions around the globe. The practitioners selected are identified and vetted as part of an extensive five-month research process that involves over 1,800 interviews with numerous attorneys at law, patent attorneys and in-house counsel to gather market intelligence on the leading players in the field. Learn more about the IAM Patent 1000.
About Alan Ratliff:
Alan Ratliff—listed as "Highly Recommended" by IAM—has more than 30 years of experience in client service. As StoneTurn's first lateral partner, he opened the firm's Houston office in 2005. Alan advises attorneys and their clients on economic-related, accounting and valuation issues in disputes and investigations, as well as in various transactions including the valuation, commercialization, and licensing of intellectual assets.
According to the IAM Patent 1000, Alan, "has led international royalty audits; served as a court-appointed special master in an international patented technology licensing dispute; served as a sole arbitrator in technology contract and copyright disputes; negotiated and supported the negotiation of dozens of technology licences; valued intellectual property; and testified in more than 30 IP damages jury trials (with more than 50 trials in total), roughly equally for plaintiffs and defendants."
Additionally, IAM notes Alan "has testified as an expert for three plaintiff clients obtaining nine-figure final judgments (and once as a neutral) and nine clients obtaining eight-figure final judgments, as well as for defendant clients who were required to pay only nominal verdicts ($1), received split verdicts, received counterclaim verdicts exceeding the plaintiff's claims and where, despite the plaintiff's multi-million dollar lost profits claim, the jury awarded only $26,000 in royalties and pre-judgment interest, consistent with Mr. Ratliff's testimony."
In Alan's most recent trial in August 2023 which StoneTurn's client won, a jury consultant in the audience remarked, "I've been doing research for 25 years and have worked on hundreds of IP cases, and I thought you were the best damages expert I've ever heard."
About Ambreen Salters:
Ambreen Salters has more than 20 years of experience in consulting to clients and counsel involved in intellectual property and complex commercial disputes. She has assisted clients by providing a wide range of economic analyses, including lost profits, reasonable royalties, price erosion, unjust enrichment, disgorgement of profits, and market and capacity assessments.
Ambreen—listed as "Recommended" by IAM—has worked in both the London and Houston offices at StoneTurn, and according to the IAM Patent 1000, Ms. Salters is considered "an economics and finance whizz, who not only provides incisive and comprehensive damages analysis, but also presents them persuasively, resonating with judges and juries alike." In addition to serving as a damages expert, Ms. Salters has assisted clients with license negotiations and royalty audits.
IAM also notes that Ambreen "has been designated as an expert in cases across the U.S., including Federal Courts (Central and Southern Districts of California, Delaware, Eastern District of Virginia, Eastern, Western and Southern Districts of Texas, New Jersey, Southern District of New York, Western District of Washington and Colorado) and the Texas State Courts, as well as in arbitration proceedings. She has worked for plaintiffs and defendants, individual inventors, universities, major corporations and small businesses."
Meet Alan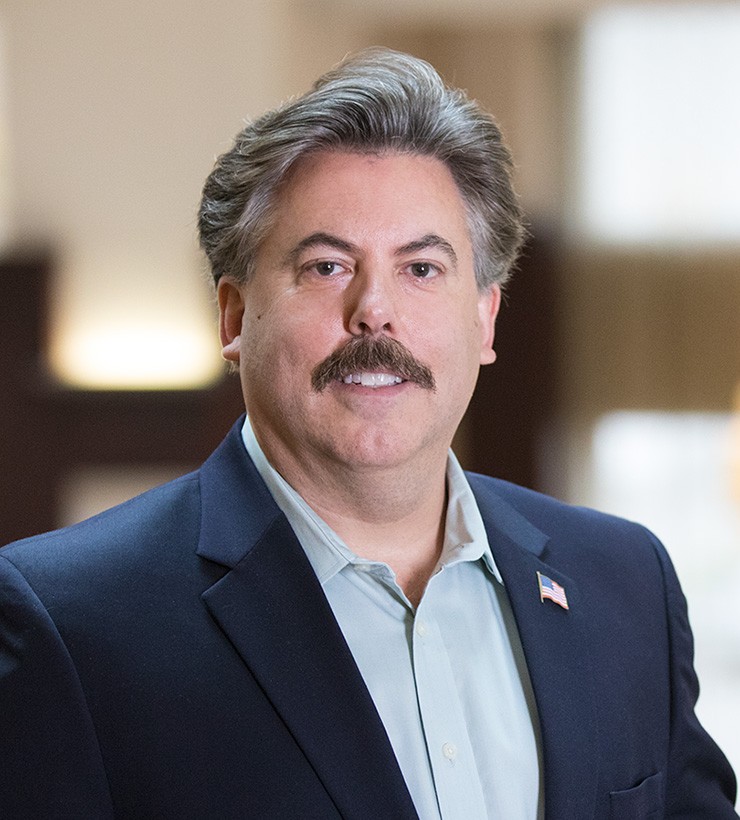 Alan Ratliff
Alan Ratliff has more than 30 years of experience in client service and was StoneTurn's first lateral partner, opening the firm's Houston office in 2005. Alan serves as the firm's […]
Meet Ambreen
Ambreen Salters
Ambreen Salters has more than 20 years of experience in consulting to clients and counsel involved in intellectual property and complex commercial disputes. She has assisted clients by providing a […]