Environmental, Social and Governance (ESG) issues have come of age. Whereas governance can determine whether a company survives and social issues impact whether a firm thrives, environmental goals have been voluntary and relegated to marketing campaigns. Regulatory oversight has been sporadic, occasionally pursued by state consumer protection rules or non-profit environmental organizations. Across a number of fronts, environmental disclosures are now front and center.
A company's environmental focus should now be centered on validating how the firm is striving to achieve its climate and sustainability goals. For those companies who have not already established their environmental objectives, potential activities may include: renewable energy commitments, carbon inventories and greenhouse gas accounting, climate action plans, and annual state of sustainability reports to track progress. Regulatory disclosure requirements are proliferating at the international, national, and state levels, targeting both public and private companies, whether large or small. In addition, firms increasingly face internal and external pressures to be socially responsible, as dictated by investor, customer, and employee demands. These forces extend a wider net throughout the supply chain of entities who, for the first time, may have to engage in greenhouse gas accounting and provide a scientifically-based plan for decarbonization.
For companies new to ESG disclosures and expectations, it may be better to think of this new way of doing business as a journey rather than a destination. Take stock of where your firm already is and determine where the company should go. Use the chosen destination to inform strategic and tactical decisions that will have a lasting impact on profitability and longevity of the firm. Profitability and reputational risk is on the line. Executing well on ESG can create a competitive advantage, whereas poor implementation can result in regulatory risk and fines.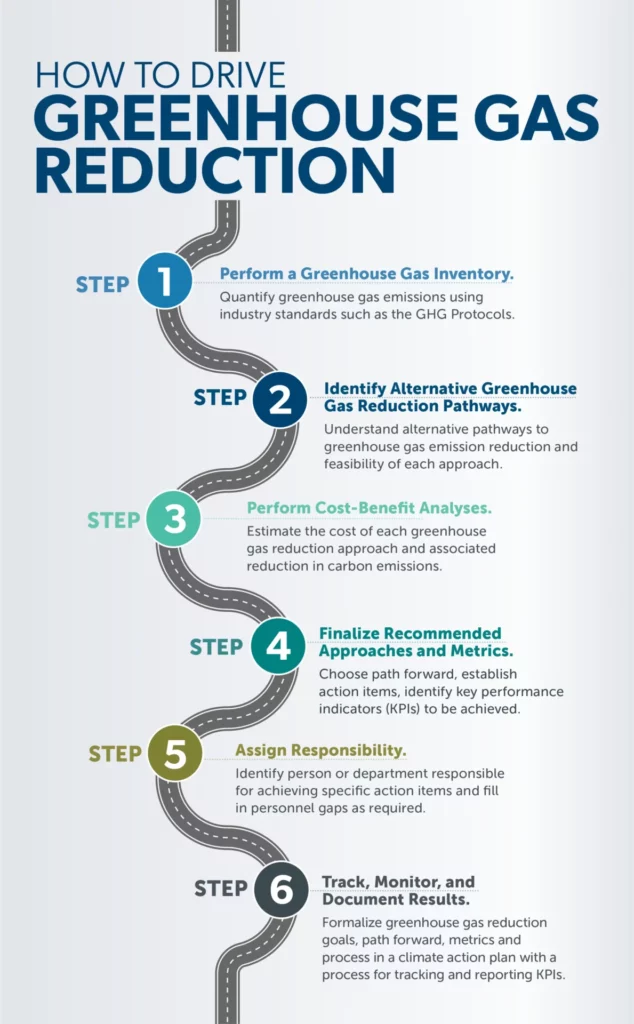 The desired objectives usually consist of the following:
Regulatory Compliance: At a minimum, meet and anticipate regulatory obligations with proactive compliance programs for risk mitigation.
Market Share: Incorporate a level of ESG initiatives into the firm that can compete with traditional competitors to maintain market share.
Competitive Advantage: Advance corporate goals in tandem with ESG targets, monitoring and reporting to create a competitive advantage.
Transformation: Incorporate corporate value propositions and purpose into the essence of the firm to realize an entirely new way of doing business.
StoneTurn guides clients on their ESG journey, working with companies to develop the initial destination, plot their path, and realize their objectives. StoneTurn's expertise stems from long-standing capabilities in compliance and regulatory risk mitigation, as well as strategy and implementation. This expansive knowledge is augmented by energy and environmental expertise to identify the most cost-effective ways to develop a climate action plan and achieve net zero.
Our proven capabilities help organizations to resolve their most complex regulatory and compliance challenges. Read our latest insights below to assess how your organization is doing with respect to its environmental disclosures.
Looking to implement your climate action plan with decisive, but informed, actions? Follow along our StoneTurn Insights listed below.