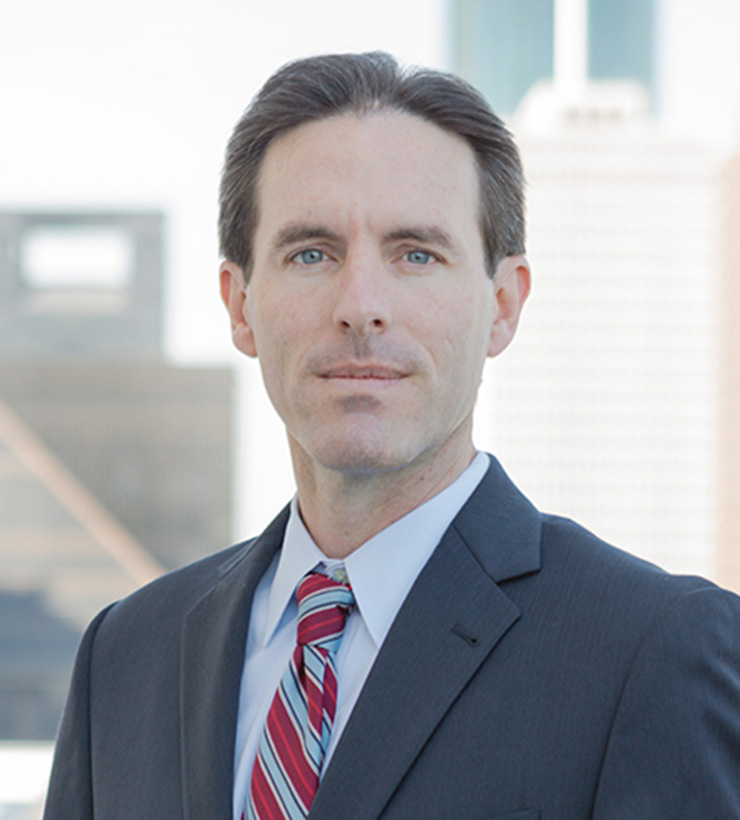 Kristofer Buchan, a Partner with StoneTurn, is an expert in applying empirical economic and statistical models to sophisticated issues raised in antitrust, class action and intellectual property matters. With more than 16 years of experience, he has served as an expert witness in disputes involving antitrust, false advertising, breach of contract, and other disputes involving complex data.
Kristofer recently analyzed class certification issues, including questions of commonality, in a false advertising case involving a major global retailer. He has worked with clients across a broad range of industries including retail, consumer products, agriculture, healthcare, pharmaceuticals, telecommunications, computer hardware, and commercial trucking.
He is also an Executive Professor at Texas A&M University's Mays Business School, where he teaches graduate and undergraduate students how to apply statistics, economics, and valuation in real business settings. Prior to joining StoneTurn, Kristofer was with Charles River Associates, where he was an Associate Principal in the firm's Competition Practice.
Using his extensive professional and academic experience, he is able to convey complex economic and statistical concepts in clear terms that are approachable to judges and juries. His expertise includes applying sound economic theories and complex econometric tools to assess common impact, liability, and damages in class action and antitrust cases, as well determining economic damages in breach of contract and patent infringement lawsuits.
Kristofer and his colleagues at StoneTurn assist clients throughout all phases of the litigation process, including data production requests, preliminary risk exposure studies, and expert witness testimony on various economic aspects of a matter such as damages. StoneTurn's work has been instrumental in obtaining summary judgment at various stages of litigation in several jurisdictions.
Turn to Kristofer
Q: Every day, StoneTurn professionals help clients untangle complex problems. Can you give us an example of a great client challenge you faced and how you successfully solved it?
A:
At StoneTurn, we are able to deliver successful results by matching our exceptional strength in data analytics, for example, with proven experience and skills in complex legal matters to provide smart and reliable guidance to our clients. A client recently approached StoneTurn to help a large retailer respond to a proposed class of consumers alleging false advertising and other fraud claims. The client previously retained an economic litigation services firm and sought a "fresh take" from StoneTurn on potential alternative solutions. Class actions often involve complex economic and statistical concepts. StoneTurn's experienced team of professionals were able to distill complex econometric and statistical solutions using terminology that was clear, concise and understandable to "non-experts" and, ultimately, to the judge and jury.
Q: Clients also give StoneTurn high marks for being extremely responsive. Can you tell us about a time when you saw this in action?
A:
The nature of the litigation consulting world inherently involves shifting and sometimes uncertain deadlines. In one case, our client received a discovery request from opposing counsel late on a Friday afternoon and had limited internal resources available to respond. The request involved producing large amounts of financial data from the client. We immediately gathered a small team of StoneTurn professionals to work through the weekend, enabling the client to respond to the request in a timely manner. At StoneTurn, our people provide exceptional value to our clients by understanding the difficult challenges they face and being ready and willing to assist in those times of need.
Q: Perhaps, StoneTurn's greatest cultural trait is our firm's genuine interest in people. Can you provide an example of how you went above and beyond for a client or colleague?
A:
Our approach to business is about more than providing our clients exceptional results and responsive service; we take a genuine interest in our clients as people and want to foster meaningful, long-term relationships that, in turn, make the work fun. Whether inviting clients to local sporting events, hosting ABA roundtables, or sharing recent case law affecting our client's business, professionals at StoneTurn seek to foster valued personal and professional relationships to help our clients succeed.