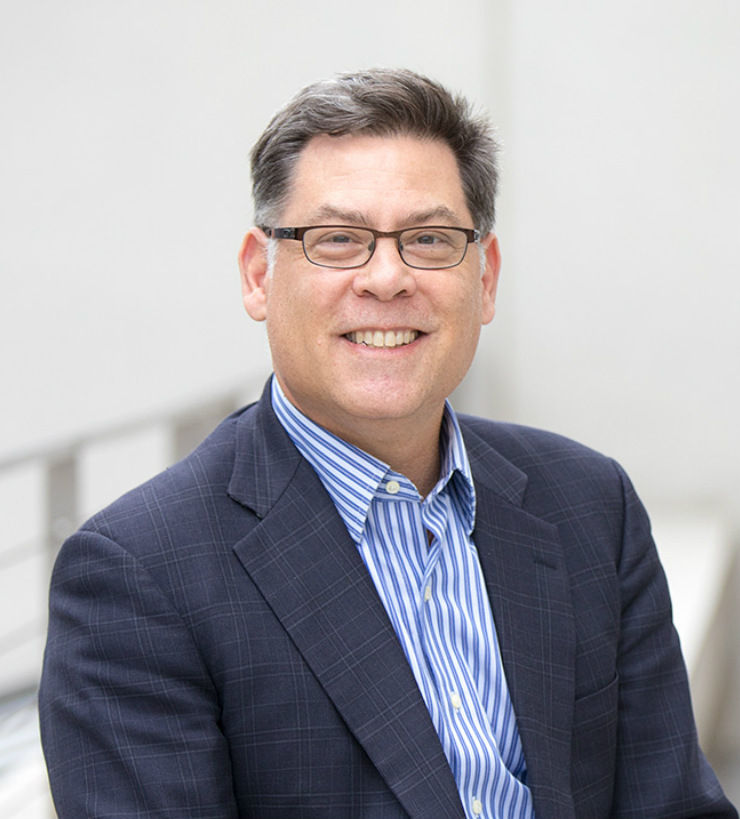 Howard Scheck, a Partner with StoneTurn, is an accountant and attorney with over three decades of experience leading teams investigating a wide range of financial reporting issues.
With deep expertise in accounting standards and the federal securities laws, Howard specializes in:
Assisting counsel in defending public companies, officers, directors, and employees in connection with Securities Exchange Commission (SEC) and Department of Justice (DOJ) enforcement inquiries and class action lawsuits involving GAAP, controls, disclosures, non-GAAP measures, bribery, and perquisites (among other issues).
Assisting counsel for audit committees in conducting independent investigations into financial reporting issues in response to government investigations and whistleblower complaints.
Assisting counsel in defending audit firms and engagement teams in connection with SEC and Public Company Accounting Oversight Board (PCAOB) enforcement matters.
Assisting counsel for companies, boards of directors and Monitors in assessing compliance programs including evaluating the design and operating effectiveness of controls.
Prior to StoneTurn, Howard served 15 years in the SEC's Division of Enforcement—over 11 years as an attorney and over three years as the Chief Accountant. As Chief Accountant, Howard was responsible for overseeing hundreds of accounting and auditing investigations for the entire Division and managing a staff of 100 accountants (35 direct reports based in Washington D.C and 65 in the SEC's regional offices). He worked closely with Enforcement Division senior officers, the Office of Chief Accountant and the Division of Corporation Finance on all accounting and auditing-related enforcement actions. Additionally, he regularly collaborated with senior PCAOB Enforcement Division officials regarding audit enforcement issues and investigations.
In addition to his experience in the public sector, for eight years, Howard served as a Partner in the forensic practices of two Big Four accounting firms, conducting investigations, and defending clients in SEC and DOJ matters. During his tenure, he provided guidance to audit engagement teams and the firms' National Office and Office of General Counsel regarding potential restatement and 10A (Illegal Act) issues. Early in his career, Howard conducted financial statement audits with Touche Ross for manufacturing, high-tech and financial services clients as well as investment companies, and worked as an in-house accountant for a NYSE-listed technology company.
Interviews
SEC Enforcement Trends
Howard Scheck, Partner with StoneTurn in Washington, DC, provides an overview of SEC Enforcement Trends, including the importance of data integrity, a heightened focus on investigations and enforcement actions, and an increased emphasis on disclosures. He explains how companies can benefit from conducting frequent risk assessments to prevent and detect issues before they arise.
Turn to Howard
Q: Can you give an example of StoneTurn's lean and efficient approach?
A:
StoneTurn's lean and efficient approach makes it easy for counsel and clients to do business with us. At the outset, our swift conflict clearing process allows us to quickly begin working on engagements. Partners with significant experience lead each engagement, and we staff our teams with professionals who have the appropriate subject matter and industry expertise. We calibrate team size based upon the circumstances, and at all stages, work as effectively and efficiently as possible for the client.
Q: StoneTurn is known for being collaborative. Describe for us how the firm is able to work so seamlessly with clients and as colleagues.
A:
StoneTurn is able to work so seamlessly with clients and colleagues because we operate as one cohesive team, always putting the client first. For instance, regardless of how a matter comes our way, we quickly determine which Partner would best serve the client in leading the engagement and which professionals have the most relevant expertise—and then staff it accordingly. Each team receives ongoing support from other Partners and professionals, as needed, to best meet clients' needs. By making ourselves available to consult with each other, we benefit from our diverse experiences, avoid working in silos and are able to provide clients with our best collective thinking. This collaborative approach makes StoneTurn an enjoyable place to work and enables us to foster meaningful and ongoing relationships with our clients.
Q: Every day, StoneTurn professionals help clients untangle complex problems. Can you give us an example of a great client challenge you faced and how you successfully solved it?
A:
Many of our clients are public companies being investigated for potential accounting fraud or FCPA violations. These matters typically involve assessing complex financial reporting issues involving compliance with relevant standards, materiality and internal controls. Whether the SEC or DOJ pursues an investigation, reduces charges or declines to prosecute depends on the quality of our work. My recent experience includes successfully convincing the SEC and DOJ to end their investigations (and decline to recommend charges) against a public company being investigated for improper revenue recognition. In another matter, we were instrumental in convincing the SEC to dismiss all allegations of fraud, leaving only a minor internal control violation (with no individuals charged and no penalties). In both cases, we assisted clients in navigating the government's evolving theories of potential liability; continually explained and convinced regulators why our investigation approach and scope was reasonable; and ultimately, despite some remaining issues, why there was no scienter and no material misstatements or omissions. Critical to StoneTurn's success, in addition to identifying and analyzing data, has been our ability effectively summarize our findings and communicate our views to clients and the government in a clear, concise and meaningful way.