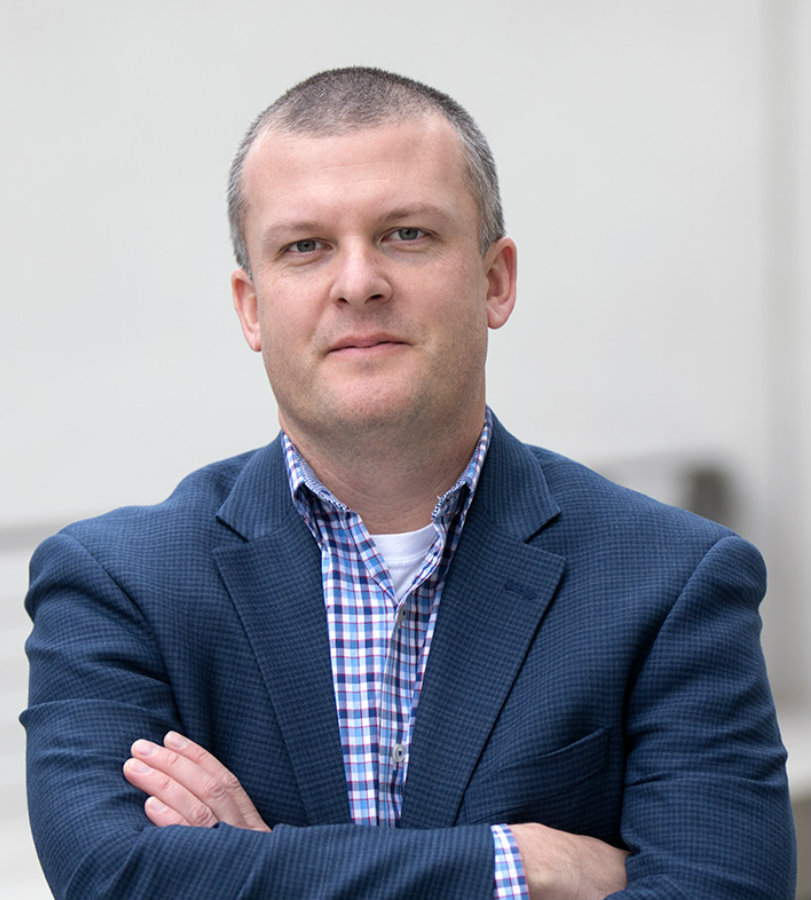 Eric Hines, a Partner with StoneTurn, brings more than 17 years of experience in forensic accounting, controls/compliance and dispute consulting engagements. He serves as a consultant to attorneys and corporations in matters involving complex financial and accounting issues. Eric also has extensive experience working with and for Federal and State Government agencies, such as the U.S. Department of Justice ("DOJ"), U.S. Securities and Exchange Commission ("SEC") and State Attorney General's Offices.
Eric has led a variety of matters involving the interpretation and application of U.S. Generally Accepted Accounting Principles ("GAAP"), International Financial Reporting Standards ("IFRS") and Generally Accepted Auditing Standards ("GAAS"), and often advises counsel and clients on government enforcement and financial reporting issues. Eric has significant experience performing forensic accounting investigations and restatements related to areas such as revenue recognition, complex purchase accounting, fair valuation, transfers of financial assets, promotional allowances, inventory, reserves, kickback payments and various other financial reporting issues. His engagements frequently involve the use of forensic data analytics to identify indicators of possible fraudulent, abusive or wasteful activities.
Eric also has a wide range of experience in providing support to counsel on litigation matters involving complex finance and accounting issues such as commercial damages, post-acquisition disputes, accounting / audit malpractice and matters involving the False Claims Act ("FCA"), Anti-Kickback Statute ("AKS") and Financial Industry Regulatory Authority ("FINRA") claims. His significant litigation experience includes pre-trial consulting, attending depositions as counsel's financial and accounting adviser, financial modeling, preparation of reports and providing expert testimony at deposition, trial and arbitration. Eric also has extensive experience on corporate monitoring matters and engagements requiring the assessment of internal controls.
Eric has worked with clients across a range of industries, including pharmaceuticals, medical devices, telecommunications, software, energy, media & entertainment, financial services, manufacturing, consumer products and healthcare.
Prior to joining StoneTurn, Eric provided forensic and dispute consulting services at Deloitte. He began his career auditing public and private companies. He was also a part-time instructor of postgraduate courses in forensic accounting and fraud examination at Northeastern University in Boston.
Eric is a Certified Public Accountant (licensed in the Commonwealth of Massachusetts), Certified in Financial Forensics and Certified in Healthcare Compliance.
Turn to Eric
Q: Clients say they look to StoneTurn to be a trusted adviser. Can you describe how we serve in that role?
A:
Clients come to StoneTurn with their most challenging, complex and difficult to navigate financial matters. Those cases inherently come with great risk to both the clients and their advisers alike—whether in an internal investigation running up against an SEC filing deadline or a "bet the farm" litigation matter requiring critical expert testimony. Our clients have experienced first-hand StoneTurn's adeptness at spotting and expertly managing that risk to achieve the best possible outcomes for our clients. Our ability to repeat this time and time again truly earns our role as a trusted adviser to clients.
Q: Every day, StoneTurn professionals help clients untangle complex problems. Can you give us an example of a great client challenge you faced and how you successfully solved it?
A:
At StoneTurn, we dive into our clients' matters with a true love for problem solving. In this "big data" age, our forensic data analytics capabilities allow us to find needles in haystacks and untangle complex problems hidden in millions of lines of information. For example, in one matter, our data analytics team developed queries and methodologies to link very disparate data sets in such a way that allowed us to ascertain, with precision, whether certain inappropriate conduct had occurred. This crucial skill set allowed us to solve a challenge that another sophisticated government entity had been previously unable to explain.
Q: Why is the culture at StoneTurn so important to you?
A:
StoneTurn's culture is paramount and not a cliché. It is the unique DNA of our firm. Even as we grow, we are able to integrate new people, new offices, new service lines, and new technology into our operations and how we interact with each other on a daily basis. We are one collaborative and consolidated entity, rather than a collection of individuals working in silos by level, practice or client relationships. The inherent trust, comradery and the fact that we truly enjoy working together is apparent to our clients, and it resonates with them because they recognize that they are receiving premium service from high-caliber professionals. Our culture allows our people and firm to grow and succeed in lock-step with each other and our clients.